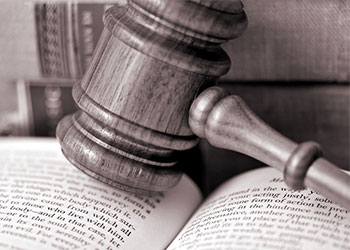 The National Museum of Organized Crime and Law Enforcement, The Mob Museum, is a chronicle of organized crime in America. Also, displayed are the attempts by the FBI to check crime. The museum, located in the old Las Vegas Post Office and Courthouse, is on Stewart Avene, two blocks from Fremont Street.
The highlight of the museum is the second-floor courtroom. In 1950 one of the 14 courtrooms witnessed the Kefauver Committee inquest.
The museum obtained the blood-spattered partition where the St Valentine's Day Massacre happened, and other exhibitions concentrate on casino cash skimming and wiretapping.
The self-directed tour begins on the third floor where a short, but educational, movie about Organized Crime is shown.
The primary section of the display shows Mob-related pictures with subtitles revealing the image.
In addition to the courtroom and blood-stained wall, a Tommy gun — which can be held — an electric chair and the barber chair where Albert Anastasia was killed can be seen.
The museum provides a broad array of sections, each addressing the Mob's embroilment in illicit activities like gambling, drugs, and prostitution. The attempts of police to stem bootlegging has its exhibition space as well.
One wall, located close to the exit, shows pictures of the performers who characterized famous Mobsters in films. A lot of displays are interactive, and there are several stations located through the museum where related movie footage is shown.
While the mob isn't as active in Las Vegas as it once was, there is a growing number of street gangs.
According to the Las Vegas Sun, approximately 20,000 gang members — six for every thousand Nevada residents — live in the valley. Only five other states have as big a rate: Illinois, New Mexico, Idaho and California.
Local gang members range from 14 to 21 — but recruitment tends to begin in middle school according to Las Vegas Metro Police.
There are also "hybrid gangs," which are more loosely organized and hard to contain. Hybrid gangs are younger, more scattered and more violent with members belonging to several gangs simultaneously.
During the past ten years, the Valley has seen a surge in gang-related activity. As of 2016, there are 630 criminal street gangs and over 18,000 gang members.