Las Vegas Sex Crimes Attorney Unveils Sexual Assault Charge in Nevada (NRS 200.366)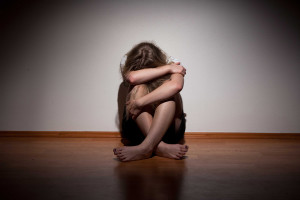 Sexual assault carries some of the most serious penalties of any crime in Nevada. Sometimes sexual assault is also referred to as rape or sexual battery.Like other felony convictions, a Las Vegas sexual assault conviction can make it difficult to find employment later and can impact other civil rights. Additionally, it carries the risk of registering as a sex offender in a national database. Having your name on this list can haunt you in anything you want to do.
If you have been arrested for sexual assault, you need Nick Wooldridge – one of the best criminal defense attorneys in Las Vegas – to handle your case. Contact LV Criminal Defense to begin your defense and work to minimize the damage to your life.
Nevada Legal Definition of Sexual Assault
Sexual assault is commonly understood to be rape, and that understanding does match Nevada law. The technical definition is a sexual penetration of:
the defendant; or
by the defendant
On a person who:
does not consent; or
the defendant knows cannot consent or resist either because
he or she is physically or mentally unable to do so.
Even if penetration does not occur, any unwanted sexual touching may still be charged as the Nevada crime of open and gross lewdness.
Lack of consent is key to the Nevada crime of sexual assault
Just because the other person doesn't say "no," does not mean you have consent.
A "no"- lack of consent- can be shown in many ways, such as:
the victim resists the defendant's actions;
a person is too young to give consent;
the victim is too drunk or high to say yes or no; or
any other factors that suggest the victim did not consent.
What is the penalty for sexual assault in Nevada?
A rape in Nevada carries the highest felony classification, Category A. The actual punishment for the felony depends on three things:
the age of the victim;
whether there was an substantial bodily harm to the victim; and
whether the defendant has prior convictions for sexual assault.
Victims- Adults over the age of 16
Rape is punished by life imprisonment with the possibility of parole after 10 years in the Nevada prison. If there is substantial bodily injury to the victim, parole cannot be granted until 15 years have been served in prison.
Victims who are 14 or 15 years of age
Involvement of an alleged victim between 14 and 15 years at the time of the assault brings the penalty to life imprisonment with the possibility of parole after 25 years have been served. If the victim claims substantial bodily injury, the penalty increases to life without parole.
Victims under the age of 14
If the alleged victim is under the age of 14, the Nevada crime of sexual assault is punishable by life a Nevada prison with the possibility of parole after 35 years served.There is no possibility of parole for sexual assault of a victim under the age of 14 if the victim suffered substantial bodily harm.
Enhanced penalties for the Nevada crime of sexual assault
If you are convicted of a second sexual assault, the judge can sentence you to much longer prison times.
Time limits on sexual assault charges in Las Vegas
Sexual assault charges must be brought within 4 years. For victims under the age of 21, the case can still likely proceed if they report a crime that happened as a child by the time they turn 21, or even 28 if they did not learn of the assault until they were an adult.
Physical evidence gets destroyed and memories fade over such a long period of time. The prosecution still has to prove the assault happened beyond a reasonable doubt. Weak evidence is a defense to your case when the alleged victim did not come forward right away.
If the evidence is weak, the charge may be reduced to simple battery, which means that there is probably no requirement to register as a sex offender.
Sexual Assault Attorneys in Las Vegas
Sexual assault is punished severely in Nevada. If you have been arrested for rape in Las Vegas, call an aggressive and experienced criminal lawyer as soon as possible. You must protect your rights.