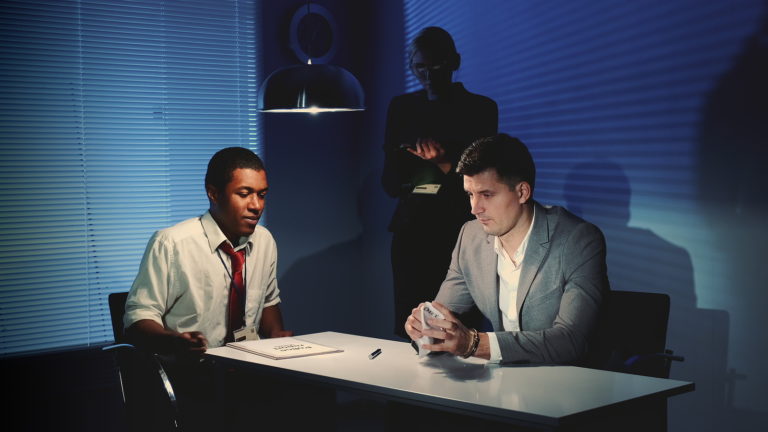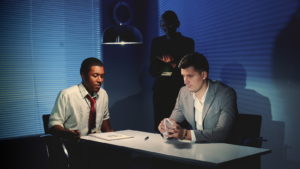 It is also of paramount importance to remember that consumers are responsible for safeguarding their personal identity numbers (PIN's) and that these numbers should under no circumstances be made known to anyone, not even bank employees.
PIN's are used exclusively for transactions performed at ATM's and (in the case of some banks) over the counter transactions where there are PIN pads present or in the case of debit cards, for transactions at point of sale where PIN pads are linked to electronic credit card devices.
Internet fraud has received significant media attention over the past weeks and South African Banks have implemented a number of measures to educate and protect their customers in this regard. However, It has come to the attention of SABRIC that an e-mail requesting the public to submit their personal credit card details is in circulation.
This e-mail claims to come from PayPal notifying its customers that they are subject to restrictions and removal from their system within the next three months, if they do not re-submit their personal information.
This however, is in fact part of a scheme called "Phishing", and occurs when a consumer receives a deceptively legitimate looking email from what appears to be a reputable company. The email asks recipients to update their credit card information or their account will be promptly terminated. This message often also includes a service to protect the consumer's credit cards from possible fraud. SABRIC warns that no one is better equipped than customers themselves and the respective card issuers to protect credit cards.
Within the message the customer is also provided with a link and is then asked to "click" on the link to access the website where they will be presented with a form to be completed. However, unknown to the consumer, the fraudster has created a "spoofed" website in the name of the on-line service or retailer. The web site address included in the e-mail often differs from the real thing by only one or two letters.
The typical information requested is; e-mail address, full name, credit card details, expiry date, and ATM Pin number. When the customer clicks on the "Submit" Button at the end of the form they were requested to complete, the information is then submitted to another address.
Consumers should be wary of messages seeking personal information from entities posing as their Personal Banks, Internet Service Providers and other companies.
THE FOLLOWING PRECAUTIONARY METHODS ARE SUGGESTED
Never respond to e-mail requests that require information such as credit card numbers, expiry dates, CVV numbers or PIN Number.
Should a consumer decide to conduct business online rather start the web-browser and type the company address per hand do not make use of mail links.
Do not click on links in an e-mail message from a company. This link (address) might differ from the actual address and the consumer.
Consumers should also avoid filling out forms in e-mail messages. When filling information in this format the consumers have very little control over where the information will end up or how it will be utilised.
Consumers are further cautioned that under no circumstances should they make their PIN NUMBER available to anyone not even their own bank.
THE BANKING COUNCIL'S POSITION ON ATM CRIME
BACKGROUND
South Africa has one of the most sophisticated Automatic Cash Dispensing Teller Machine (ATM) networks in the world, with all the participating banks linked via the SASWITCH system.
At present, there are 8 027 ATMs operating nation-wide. These ATMs process in excess of 2 000 000 transactions a day.
The use of ATMs has grown in importance as a main delivery channel of banking products to the customer. With the escalation of crime in South Africa, however, these ATMs have become prime targets for criminals. In the year 2000 ATM crime cost the banking industry in excess of R73 million.
Q WHAT ARE SOME OF THE TECHNIQUES USED TO CARRY OUT ATM CRIME?
Card swapping where a customer's ATM card is swapped for another card without their knowledge whilst undertaking an ATM transaction.
Card jamming where an ATM machine card reader is deliberately tampered with so that a customer's card will be held in the card reader and cannot be removed from the machine by the customer. The criminal removes the card once the customer has departed.
Vandalism where an ATM machine is deliberately damaged and/or the card reader is jammed preventing the customer's card from being inserted.
Physical attacks where an ATM machine is physically attacked with the intention of removing the cash content.
Mugging where a client is physically attacked whilst in the process of conducting a transaction at an ATM machine.
The crime situation is of considerable concern to the banking industry. The danger posed to the industry is that the use of ATMs could ultimately be restricted resulting in the decline in service to the customer and a loss of revenue to the banks.
Q HOW DO THESE ACTIONS RESULT IN THE CUSTOMER LOSING HIS MONEY?
There are a number of modus operandi used by criminals to get a customer's PIN, for example:
Without a customer knowing, a criminal jams the card reader of an ATM so that the card is retained and the customer loses his/her card.
When the customer keys in a PIN he/she is unaware that a criminal is observing him/her, sometimes from a distance with the aid of binoculars.
The criminal may then make an appearance and offer the customer assistance, for example, the use of a cell phone to cancel the card. The criminal dials an accomplice who pretends to be a bank official and who asks for the PIN in order to cancel the card. The criminal advises the customer to key in his PIN and to press the cancel button in order to retrieve his card. Once the customer has left, the criminal removes the card with a sharp object and accesses the customer's account.
Q WHAT CAN CUSTOMERS DO TO AVOID BEING MUGGED AT AN ATM?
To avoid becoming a victim of ATM crime there are several sensible precautions which customers can take. For example, always avoid using an ATM if there are suspicious looking characters around. If you do not feel safe at any time, press the ATM cancel button, remove your card and leave the area immediately.
Other tips to remember include:
Keep your card in your pocket and your PIN in your head;
Don't keep a record of your PIN written down on a piece of paper;
Look out for "con artists" – in particular, pleasant, helpful bystanders;
Stand close to the ATM when keying in your PIN; and
Report all incidents to either the banks or the SA Police.
Decline assistance from any person, even people who claim to be bank officials or police officers.
Q WHAT ARE THE BANKS DOING ABOUT ATM CRIME?
A number of initiatives have been set up to deal with this situation:
At the end of 1997 the Banking Council Board approved a Crime Prevention Initiative (CPI) to be undertaken on an industry level involving all the participating banks, the SAPS and the Department of Justice. One of the CPI's strategies was the combating of ATM crime.
National and Provincial Committees have been formed to keep abreast of new scams and preventive measures.
The ATM strategy has a number of objectives, including improving public awareness of ATM crime, analysing crime trends and identifying trouble spots. There is an industry reward scheme that pays up to R10 000 for information leading to the successful arrest and conviction of ATM criminals.
SAFETY TIPS TO ATM CUSTOMERS:
| | |
| --- | --- |
| At an ATM | In-store at a Point of Sale (POS) terminal |
| Do not insert your card until asked to do so by the display screen | Memorise your PIN you PIN number, never write it on the card itself or give it to someone else, not even to your wife, brother or a bank official |
| Never use an ATM with a blank screen | Change your PIN whenever you think that it has been compromised |
| Keep your card and PIN number safe | When standing in the queue at a point of sale (POS) terminal to pay for your goods and/ or services, be aware of suspicious individuals standing to close to you or requesting to see your card. The PIN number is to be keyed in by you and not by the cashier. Never show strangers your debit card and ensure that nobody is peeping over your shoulder while you are entering your PIN (cover your hand) into the point of sale device |
| Memorise your PIN you PIN number, never write it on the card itself or give it to someone else, not even to your wife, brother or a bank official | Do not be in a hurry and do not be distracted, intimidated or rushed into completing your transaction. |
| Change your PIN whenever you think that it has been compromised | Do not ask for or accept assistance from anybody when purchasing goods using your debit card, the cashier may swipe your card but ensure that you do not allow them to enter your secret PIN or see you entering your PIN. After the completion of your transaction be sure to receive and retain your slip as proof of purchase. |
| Never key in your PIN until the ATM requests you to do so | Always secure your card safely in your wallet, handbag or pocket before leaving the store |
| Check you environment before you use the ATM. If you don't feel secure, find another ATM where you feel safe and secure | |
| Never accept help from strangers | |
| Always be alert and aware of what is going on around you | |
| Always secure your card and cash safely in your wallet, handbag or pocket before leaving the ATM | |
Take note: If your card is lost or stolen:
Call the Stop Card line number 0800 11 11 55 immediately to stop your card.
The agent/consultant DOES NOT need your secret PIN to stop/cancel your card.
Never allow a stranger to call the number on your behalf.
Your nearest Branch will assist with the replacement of your card. You should receive your new card after 48 hrs.
Make sure to read the Terms and Conditions of the use of Debit Cards.
10 WAYS TO PROTECT YOUR CREDIT CARDS
You may think these ten rules are unnecessary. But if you ignore them, you make it easy for the wrong people to use your cards.
Never leave your cards unattended at work.
If your credit card is programmed to access an Automated Banking Machine (ABM), protect your Personal Identification Number (PIN) or security code. Don't write it down, memorize it.
Don't leave your credit cards in your vehicle. A very high proportion of credit cards are stolen from motor vehicles.
Always check your card when returned to you after a purchase. Make sure it is your card.
When travelling, carry your cards with you or make sure they are in a secure location.
Report lost or stolen cards immediately. Most fraudulent use of cards takes place within days of their being lost or stolen.
Sign the back of a new card as soon you get it. Destroy unwanted cards so no one else can use them.
Make a list of all your cards and their numbers & keep it in a safe place. This key information is helpful when reporting lost or stolen cards.
Always check your monthly statement. Make sure the charges are yours.
Never give your card number over the phone unless you are dealing with a reputable company. The only time you should give it is when you have called to place an order.
Treat your credit cards like cash.
FRAUD – ARE YOUR CHEQUES SAFE?
Cheques can be made out in various ways. This document explains your options and recommends a number of ways to prevent fraud.
What is a cheque?
A cheque is a signed, written instruction you give to your bank to pay money out of your account.
Who can receive payment on your cheques?
This depends on how you make out the cheque.
There are three types of transferable cheques.
Transferrable cheques
This means that the cheque can be passed on (transferred) by the person to whom the cheque is made out (the "payee" of the "bearer") to another person, who then becomes entitled to receive payment on the cheque.
Bearer cheques
If you make a cheque out to "J P Smith" or bearer your instruction is for the bank to pay J P Smith or any other person who gets hold of the cheque and presents it for payment. (The words "or bearer" are often pre-printed on the cheque.)
Order cheques
If you make it out to "J P Smith" and cross out the words "or bearer" – or if you make it out to "JP Smith or order" your instruction is for the bank to pay J P Smith or anyone else to whom J P Smith may sign over the cheque, or to whom that person may in turn sign over the cheque, and so on.
With the exception of a cash cheque, if you cross out the words "or bearer" which have been pre-printed on the cheque form, the cheque automatically becomes payable to order.
Cash cheques
If you make the cheque out to "CASH" it is payable to anyone who comes into possession of the cheque, even if the words "or order" appear on the cheque.
CAUTION
Exercise great care when handling a completed cheque which is payable to bearer. This cheque is as good as cash and anyone in possession of the cheque can receive payment on that cheque.
"Non-transferable" cheques
If you make the cheque out to "J P Smith" and mark the cheque "NOT TRANSFERABLE" your instruction is that only J P Smith may be paid.
By marking your cheque "NOT TRANSFERABLE" or "NON-TRANSFERABLE" boldly across its face (preferably by using a rubber stamp with red ink) you will have a claim against a bank that negligently pays the cheque to the wrong person.
CAUTION
If you make your cheque "not transferable", make sure that you make it out in the full and correctly spelt name of the person you want to pay (and ensure that this person has a bank account in that name). Banks may reject the cheque if you misspell the name of the payee, or if in the case of a company you use the trade name instead of its correct registered name.
If you make the cheque payable to "J P Smith only" or if the words "not transferable" are not bold enough the cheque is still not transferable, but you will not have a claim against a bank that pays the wrong person.
Once you have marked a cheque with the words NOT TRANSFERABLE you may not cancel these words, and the law requires that any purported cancellation should be ignored.
Crossed cheques
When should you cross your cheques?
A crossed cheque should only be paid into a bank account. This means that the person to whom the cheque is made out (the "payee") must have a bank account into which the money can be paid. This helps to prevent fraud, since it is usually possible to trace the person to whom the cheque has been paid.
If a cheque is not crossed, a person can receive payment in cash across the counter.
It is not permitted to cancel a crossing.
RECOMMENDATION
Always cross your cheques unless the person you are paying asks for a "cash" cheque, or the person does not have a bank account.
Crossed cheques may be marked "not negotiable".
The NOT NEGOTIABLE crossing is different to the NOT TRANSFERABLE marking.
If you cross the cheque and write on it the words NOT NEGOTIABLE, the person to whom the cheque has been made out may still transfer the cheque to someone else. However, if the cheque gets stolen, the thief – or anyone taking the cheque from the thief has no claim against you. This means that you can stop the cheque and nobody can successfully sue you for payment.
If your bank pays the cheque before you can stop it, the true owner (either the payee or yourself) has the right to recover any loss from any person who came into possession of the cheque after the theft.
Recommendation
Always mark crossed cheques NOT NEGOTIABLE, preferably between the crossing lines.
Can a cheque be marked both "NOT TRANSFERABLE" and "NOT NEGOTIABLE"?
Yes.
Even though the NOT TRANSFERABLE marking should ensure that no one other than the payee receives payment, the cheque may still come into the hands of someone who is not allowed to receive payment. The NOT NEGOTIABLE crossing brings about additional protection for the true owner of the cheque, by giving rights in certain circumstances against any other person who has been in possession of the cheque.
Recommendations for sending cheques through the mail.
Make sure that cheques sent through the mail are always crossed, made payable to a specified person and marked "NOT NEGOTIABLE" between the crossing lines. You may also wish to mark the cheque "˜Not Transferable' but remember that a "˜Not Transferable' cheque cannot be used to pay someone who does not have a bank account.
Do not use staples or paperclips to attach the cheque to a letter it's a good way of telling a thief that there's a cheque inside the envelope.
Complete the payee's name correctly (which includes in the case of a company the addition of "(Pty) Ltd" or "Ltd" and, in the case of a close corporation, the designation "CC").
As an alternative, consider the benefits of paying your debts by means of electronic account payments .
Bank responsibilities
Your bank must see to it that your instructions are correctly carried out and must ensure that:
your signature is on the cheque;
there are no obvious alterations (for example, of the payee's name or the amount) unless you have signed next to the alteration; and
that the cheque is not post-dated or stale (more than six months old).
The bank where the cheque is deposited must ensure that the person depositing the cheque is allowed to receive payment. This means that:
a non-transferable cheque made out, for example, to J P Smith, is not paid to anyone other than J P Smith; and
a transferable cheque made payable to "J P Smith or order" is either paid out to J P Smith or has a signature on the back indicating that the cheque has been made over to someone else.
Your responsibilities
Make out your cheques in such a way that they are not easy to alter. For example, if you leave blank spaces after a payee's name or after the amount of the cheque, then a cheque payable (for example) to "Mr Morgan" may be altered to become a cheque payable to "Mr Morgan Botha". If you leave a space between "one hundred" and "rand" the cheque may become a cheque for "one hundred thousand rand"!
Do not abbreviate as this could lead to alterations.
Do not be careless in leaving your chequebook lying around or giving other people the opportunity to forge your signature; and
Advise your bank as soon as possible if you suspect any fraud or loss.
CAUTION
Keep your chequebook separate from credit cards or ATM cards or other documents that contain your signature. If a thief gets hold of your chequebook, but does not know your normal signature, the forged signature will probably not resemble your signature at all and your bank will be liable if it fails to pick up a bad forgery. Keep your chequebook locked away in a safe place when you don't need it.
Cheque fraud
On average, a cheque will be handled by about 20 people from the time you make it out, to the time it is presented to your bank for payment. This means that there are many opportunities for the cheque to be intercepted.
Sophisticated criminals can bring about alterations that are invisible to the naked eye.
Recommendation
Statistics prove that electronic payments are far safer than cheques. Banks have facilities for accounts to be paid through a debit card, "bank-by-phone" system, ATMs, or the internet. Electronic account payments work particularly well for regular accounts, such as telephone, electricity, rates and taxes, rent payments and so on. They also save you time, effort and cost. To know more about electronic account payments you can phone the bank at one of the following numbers.
As an alternative, consider the benefits of paying your debts by means of electronic account payments.
Customer Help Line
| | |
| --- | --- |
| ABSA Bank | 0800 41 41 41 |
| BOE/NBS | 0860 13 13 33 |
| FNB | 0800 111 722 |
| NedBank | 0860 555 111 |
| Permanent Bank | 0860 555 222 |