Why Clients Choose Nick Wooldridge?
Nicholas Wooldridge has reached the zenith of a career which began over a decade ago. Since hanging his shingle, Mr. Wooldridge has represented international white-collar cybercrooks, defendants involved with the Boston Marathon Bomber and more street hustlers than an episode of Breaking Bad.
Through it all, Mr. Wooldridge has maintained the unique kind of class which is owned only by people who have seen the results of overzealous law enforcement. Exhibiting grace under fire in some of the most hardened courtrooms Mr. Wooldridge has never forgotten the humanity of the people whom he represents.
Blending patient, thoughtfulness, kind with an appropriately aggressive courtroom deportment that earns the respect of opposing counsel, seasoned and hardened jurists and juries committed to, as he is, seeking justice.
Never too busy to chat with a client — or former client — the team at LV Criminal Defense has built impressive display of unsolicited client reviews and testimonials. "Humility." "Dedication." "Sympathetic." Those are just a few of the adjectives used to describe Nicholas and his devotion to the cause of justice.
Former Police Officer Johan Owens (Acquitted on Trial) Provides His Testimonial
Testomonial by John Valentine
Top Rated Criminal Lawyer
Nick Wooldridge has a long track record of representing clients accused of serious federal and state crimes in Nevada.
TOP RATED ON:
SUPER LAWYERS, AVVO, NATIONAL TRIAL LAWYERS
SCHEDULE A CONSULTATION NOW!
Yelp reviews
Often thought of as a site to rate hotels, restaurants and amusement parks, Yelp is much more than that. A leader in the online review industry, Yelp covers a multitude of industries tied into service. After a relatively slow start in 2015, the legal profession opened up to allow it's members to post client reviews on Yelp and on March 25, 2015, the New York state bar's ethics committee gave the idea the green light.
Compared to the "big name" legal review sites, Yelp still has a small market share for attorneys — but the number is growing.
Some reviews for LV Criminal Defense are:
What Our Client are saying
When I initially met with Mr. Wooldridge, he took the opportunity to sit and go over my problem with me. He described details in my case which he found disturbing and explained why he I should have him on my side.
SHWEETHA IGNETIOUS
Criminal Defense Client
5
Contact Now
and

and this one:

Avvo reviews
Avvo.com is an online legal services market which provides attorney referrals as well as a database of legal information.
Founded in June 2007, Avvo is derived from avvocato — the Italian word for lawyer. Avvo's directory includes ratings for attorneys in all 50 states. As of 2014, Avvo gets roughly 3,000 unique visitor's daily and has not released figures since.
Mr. Wooldridge has achieved a 5-star rating based on over 50 reviews since 2016. These include:

and

And this one by a fellow attorney:
Findlaw reviews
FindLaw, a service of Thomson Reuters, was founded in 1995. Providing free legal information, the site includes case law and federal statutes as well as a lawyer-director and legal reviews.
On Findlaw, Mr. Wooldridge has received the Super Lawyer designation, an acknowledgment reserved for onlyy the very top percentile of attorney's listed on the site.
LV Criminal Defense has a plethora of positive reviews including:
and

As well as:

Martindale reviews
The Martindale-Hubbell Law Directory, more commonly known as just Martindale or Martindale's Directory, was first published in 1868 by James B. Martindale. The purpose, as stated in the First Edition, was to provide "the address of one reliable law firm, one reliable bank, and one reliable real estate agent in each city and town in the United States."
Since inception, the directory has been printed in two bound and printed volumes. A CD-ROM was first introduced in 2007 and Martindale.com was introduced in 2014.
Mr. Wooldridge is designated as 'Preeminent" and "Client Champion/Gold" which requires both peer reviews and client reviews to be 5-stars.
Mr. Wooldridge's reviews include:
and
Google Map reviews
While not the oldest player in the field, Google Maps has tapped into it's galaxy-wide reservoir and come up with its own review and rating system. While not yet giving 'awards' as some other review sites, Google Maps does utilize algorithms to rate only the best. Mr. Wooldridge has scored 83 reviews – and each is a 5-star rating.
Client reviews include:

and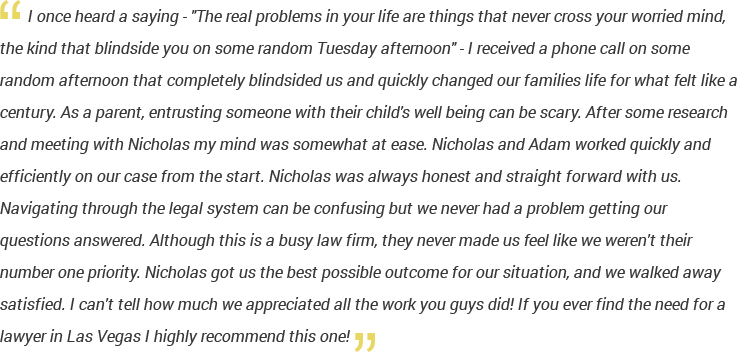 #UPDATE
– Diana and Scott