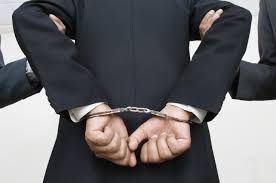 So, there's been a dearth of news on the Allen Stanford trial in Houston this month and last, even though this has been a trial equally noteworthy of the Enron trial, which captured so much media attention throughout the nation. I think 2 things have contributed to the lack of media coverage. First, and somewhat bizarrely, the Houston Chronicle has a copyrighted blog that is covering the trial. And, just so I won't get sued, I've not reviewed that blog for purposes of this post. Just saying, it seems somewhat incongruous to the First Amendment for a news organization to copyright the information contained on their blog. Second, the district court judge has entered a gag order prohibiting the parties from publicly commenting regarding the case.
At any rate, Fox News reports that the presentation of evidence concluded without Stanford taking the stand. Stanford, originally indicted in 2009, has been detained since his arrest. He is charged with in 14 counts of mail and wire fraud with running a scheme to defraud through his bank on Antigua, a former British colony in the Caribbean.
Closing arguments are scheduled for today. We'll follow up later this week through non-copyrighted media.