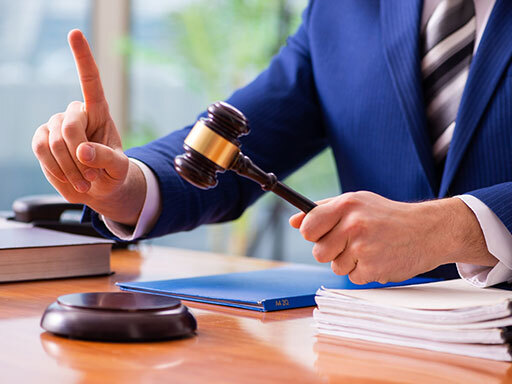 The homicide rate in and around Las Vegas is on a troubling trajectory upward. In fact, Las Vegas had its deadliest year in 2017 breaking the record for total homicides, according to the Las Vegas Review- Journal. If that was not bad enough, public data reflects the fact that the number of homicide investigations has increased every year since 2012.
The Data on Deaths
Las Vegas law enforcement investigated more than 220 homicides, when you include the 58 deaths from the horrific Mandalay Bay Hotel mass shooting. Even with the mass shooting's statistics excluded, Las Vegas law enforcement topped the previous record set in 2016, when detectives investigated 168 homicides.
Violent crime in 2017 involved all walks of life, according to the aforementioned Las Vegas Review-Journal article. The youngest homicide victim was less than one month old (he was fatally shot just a few days before his birthday). The oldest homicide victim was 82 years old.
People were killed while trying to prevent robberies, participating in illegal drug transactions, breaking up fights, sleeping outside on sidewalks and even while playing dominoes. The data indicates that there was an average of three homicides reported each week in Clark County in 2017 and that average actually spiked between October 2 and December 31. During that period, Clark County averaged nearly five homicides each and every week.
2017 came to an especially-violent conclusion when 30 people were reported dead in December. Law enforcement in the county investigated four double homicides and two triple homicides.
Causes of Homicide in and around Las Vegas
Clark County Sheriff Joe Lombardo has gone on records in years past attributing the increase in total homicides, at least in part, to the increase in the overall population of Las Vegas. However, the data below indicates that there are certain drivers, or force multipliers, of homicides in and around Las Vegas.
Deadly Shootings
Many people lost their lives due to gunshot wounds. Overall, more than 38,000 people died from gunshot wounds in the United States in 2016, according to preliminary mortality data from the federal Centers for Disease Control and Prevention. Nearly two-thirds of those were suicides.
According to the Centers for Disease Control, Nevada ranks 15th highest in the country in gun-related deaths. The death rate is reportedly 16.8 per 100,000 residents, according to Patch.
Domestic-Related Homicides
Many homicides were connected to altercations between spouses. They are also linked to deadly shootings since, in most instances, a domestic-related homicide involved a spouse using a firearm.
Deadly Encounters with Police
The number of officer-involved shootings in 2017 was more than double the number in 2016. Yes, you read that correctly – double.
Charged with Homicide? Contact an Experienced Las Vegas Defense Attorney
Being charged with committing a homicide is arguably the most serious criminal offense a person can face. Your liberty and your life are on the line if you are convicted. Why? Because the death penalty is legal in Nevada in certain cases. This means, if you are charged with committing a homicide, you need to retain top-notch legal representation as soon as possible because your freedom, and your life, is at stake.
You need every advantage in this situation. Contact LV Criminal Defense today to discuss your situation with an attorney.