A Vegas Criminal Appeals Lawyer Explains Stays of Execution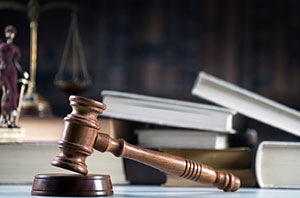 Nevada law has rules for appealing decisions made when a defendant has been convicted of a crime or when a defendant has received an unfavorable decision in a criminal proceeding. While defendants have to initiate appeals under most circumstances, there is a situation where an appeal is automatic: when a defendant has been sentenced to death. Not only does Nevada law require an automatic review of a death sentence by a higher court, but the law also requires a stay of execution when an appeal is taken up in a death penalty case.
If you have been charged with or convicted of a crime for which the death penalty is a possible punishment, you need to be very proactive in responding to the serious charges against you and in fighting for your future. This is especially important if you have actually been convicted and sentenced to death. A Las Vegas criminal defense attorney should be consulted for legal help as early as possible in death penalty cases, but it is never too late to pursue legal assistance from a knowledgeable advocate who can help you. LV Criminal Defense can provide you with assistance during the entirety of your initial criminal proceedings or the appeals process. Give us a call as soon as possible to find out more.
Nevada Rules for a Stay of Execution Upon a Sentence of Death
Nevada Revised Statute 177.095 provides details on the Nevada rules for a stay of execution when someone has been sentenced to death. According to the relevant code section, if an appeal is taken, a sentence of death must be stayed. The sentence should not be executed, or carried out, until the entirety of the appeals process has been exhausted.
Nevada also provides for mandatory automatic appeals in death penalty cases. This means that while normally you would have to specifically petition the court to appeal a decision, you do not have to do this for a higher court to take a close look at the criminal proceedings that resulted in your conviction and death sentence.
N.R.S. 177.055 explains the circumstances under which an appeal is automatic. An appeal is automatic whenever a defendant has been sentenced to death following a plea of not guilty or a plea of not guilty by reason of insanity. No action must be taken by the defendant or defendant's attorney in order to initiate the appeal. However, a defendant's attorney can affirmatively waive the right to the automatic appeal within 30 days of when judgement is rendered. Even if the right of appeal is waived, the appellate court will still review the appropriateness of the sentence based on the court record.
When reviewing a death sentence case, the appellate court should consider errors enumerated in the appeal; whether the evidence in the criminal case supports the finding of aggravating circumstances that justified the death sentence; whether prejudice, passion, or arbitrary factors influenced the imposition of the death sentence; and whether or not the death sentence is effective considering the defendant and considering the crime which was committed.
Top Rated Criminal Lawyer
Nick Wooldridge has a long track record of representing clients accused of serious federal and state crimes in Nevada.
TOP RATED ON:
SUPER LAWYERS, AVVO, NATIONAL TRIAL LAWYERS
SCHEDULE A CONSULTATION NOW!
The court can affirm the death sentence after review, can set aside the sentence and send the case to a new jury for a new sentencing hearing; or could set aside the sentence and impose a new penalty of life imprisonment instead of death.
Getting Help from a Las Vegas Criminal Appeals Attorney
If you are facing a death sentence or are facing any criminal penalties and want to appeal, a Las Vegas defense attorney can help you. Call LV Criminal Defense today to find out more about the ways in which we can assist you.