Indictment & Information Procedure descibed by a Las Vegas Criminal Lawyer in Nevada NRS-173.6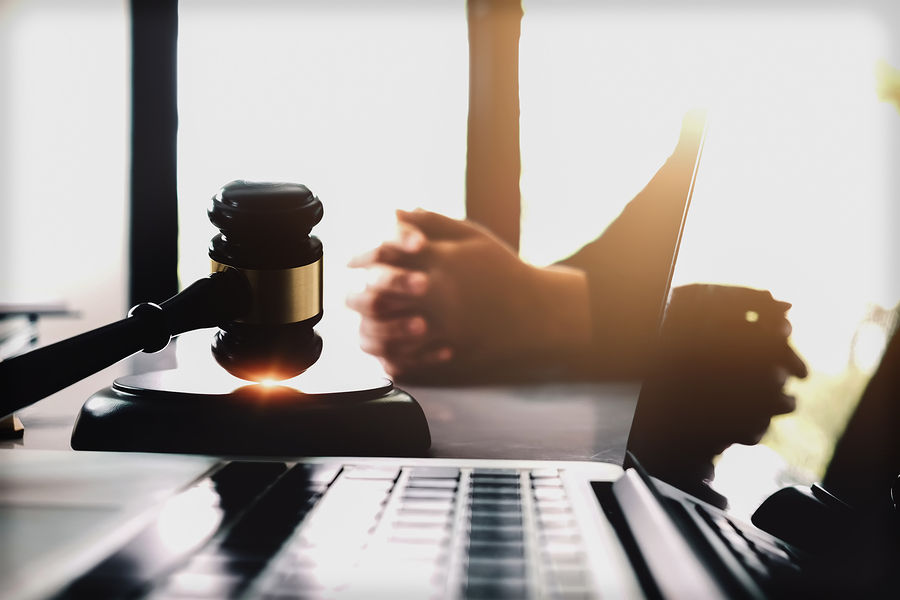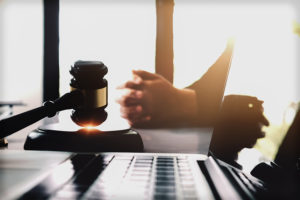 Throughout every phase of a criminal trial in Nevada, there are rules of criminal procedure aimed at ensuring a defendant has due process.  Some of the most important rules are related to the initial process during which it is determined if there is probable cause to proceed with a case.  A trial can be a lengthy, unpleasant, and expensive process for defendants. No one should be forced to endure a trial without sufficient reason to believe that he or she committed a crime.
Nevada uses two processes to determine if a case against a defendant should move forward. One processes is a grand jury process, in which a grand jury is convened to listen to evidence and decide whether to hand down an indictment. In the other processes, information is presented to a Justice of the Peace and a preliminary hearing is held to determine if there is sufficient cause for a case to move forward. If there is sufficient cause, an information is filed and the court may act upon the information.
An indictment or an information are the state's first pleadings before a criminal court. Defendants have to understand the rules for these pleadings and be prepared to respond. LV Criminal Defense knows the indictment and information process and knows how to help defendants respond strategically when the state seeks to move forward with criminal charges.
You need to ensure that you have qualified legal representation from day one when you are suspected of a crime, but it becomes especially important to have a skilled Las Vegas defense attorney as your case moves into the formal criminal trial phase. If an indictment or information has been submitted to the court, it is time to call LV Criminal Defense for help.
General Rules for an Indictment or Information 
Chapter 173 of the Nevada Revised Statutes establishes the rules for the indictment and the information. The first portion of this Chapter, found in N.R.S. 173.015 through N.R.S. 173.065 detail the general procedural rules that apply to both indictments and information.
According to N.R.S. 173.015, either an indictment handed down by a grand jury or an information must be the first pleadings which the state submits to the court. N.R.S. 173.049 sets forth the requirements for how the information can be accepted by the court clerk, as well as for the procedure and service required for presenting an information.  N.R.S. 173.045, N.R.S. 173.055, and N.R.S. 173.065 all specify specific requirements for the role of a district attorney (DA) or attorney general in submitting an information or indictment, in presenting information about witnesses, and in prosecuting the case.
Top Rated Criminal Lawyer
Nick Wooldridge has a long track record of representing clients accused of serious federal and state crimes in Nevada.
TOP RATED ON:
SUPER LAWYERS, AVVO, NATIONAL TRIAL LAWYERS
SCHEDULE A CONSULTATION NOW!
N.R.S. 173.025 establishes the authority of the courts to act upon informations for crimes, misdemeanors, and offenses and to proceed with the same writs, processes, and acts that would follow an indictment.  Because there is no grand jury involved to determine probable cause, however, it is very important for rules to be set in place to ensure that a court acts on an information only when it is reasonable to move forward with criminal proceedings against a defendant. N.R.S. 173.035 specifies the situations under which an information can be presented that the court can act upon.
N.R.S. 173.035 makes clear that an information can be filed against a defendant for an offense only if there was a preliminary examination conducted before a justice of the peace, a magistrate, or another examining officer.  The information has to be filed within 15 days of the preliminary examination, and it must have been determined during the preliminary examination that there was reasonable cause to move forward.
There are limited exceptions to this requirement that a preliminary hearing be conducted for a court to act upon an information. For example, a defendant can waive his or her rights to a preliminary examination, but before doing this it is important to speak with a Las Vegas criminal defense lawyer.  If the defendant waives his right to a preliminary hearing, an information must be filed within 15 days of the waiver.
An Attorney General or district attorney can also file an information and proceed after an accused has been discharged upon a preliminary examination, provided the Attorney General or a district attorney can submit an affidavit from a competent witness with knowledge of the commission of an offense and with the ability to testify in the case.  The Attorney General or DA can take this action only when acting pursuant to a specific statute and when the affidavit sets forth the specific offense and the name of the persons charged with committing the crime.
When an Indictment or Information is Filed
When an indictment or an information is filed, a criminal case against you can proceed.  Additional sections of N.R.S. Chapter 173 specify the requirements for the contents of an information or indictment, and set rules for when prosecutors can submit one indictment or information for multiple offenses (joinder of offenses) and one indictment or information for multiple defendants (joinder of defendants).
What Our Client are saying
When I initially met with Mr. Wooldridge, he took the opportunity to sit and go over my problem with me. He described details in my case which he found disturbing and explained why he I should have him on my side.
SHWEETHA IGNETIOUS
Criminal Defense Client
5
Contact Now
Indictments and informations must contain detailed information about the criminal offenses a defendant has been charged with, including citing the statute or rule the defendant actually violated.  Defendants can obtain important information from these pleadings about what charges they are facing so they can begin developing a defense strategy.  Defendants should also be aware of all of the procedural requirements associated with filing an indictment or information with the court because if prosecutors make mistakes and do not follow the rules, it may be possible for an attorney to get charges dismissed.
How a Las Vegas Criminal Defense Lawyer Can Help 
Attorneys at LV Criminal Defense understand the Nevada criminal code and our legal team knows all of the rules that prosecutors must follow as they seek to bring charges against defendants. Our legal team will work hard to develop a strategy to get charges dropped, a case dismissed, a favorable plea deal, or a not guilty verdict.
Our work begins as soon as you are under investigation or have been formally charged, and the sooner you call us the more effective we can be in trying to stop the prosecutor from getting a conviction against you.
To learn more and to get help getting your case underway, give us a call today to speak with a Las Vegas criminal defense lawyer.