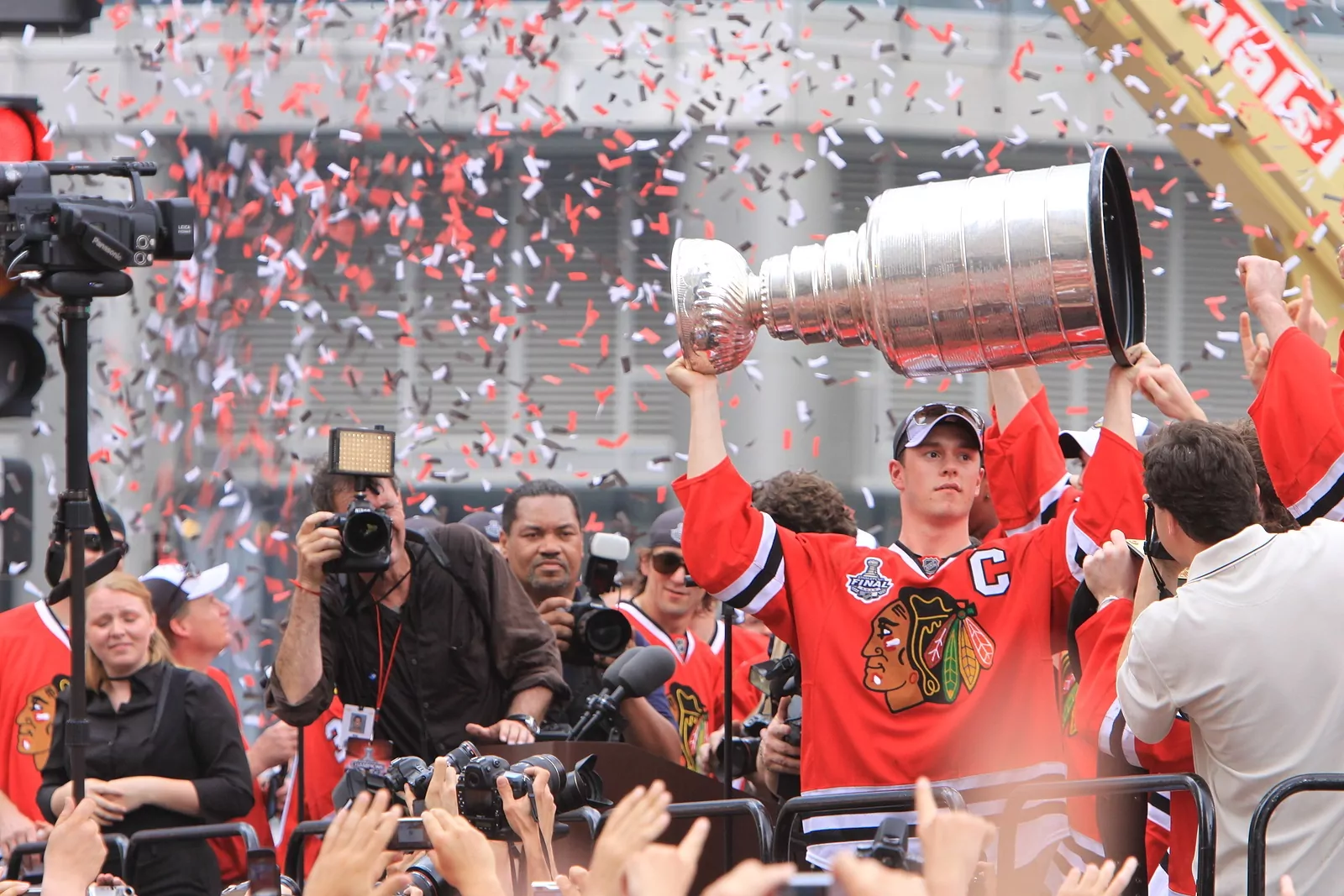 According to police records, the Stanley Cup game in Vegas was recently a target for one man, 34-year-old Matthew DeSavio, but thankfully, the plot was foiled by police.
DeSavio was apprehended just hours before the Stanley Cup game was set to begin in the T-Mobile Arena after he reportedly made threats to carry out a mass shooting. The suspect allegedly made the threats multiple times on different forms of media. First, he made threats in a series of text messages. He also made phone calls and even made his threats publicly known on social media.
He threatened to shoot up the hockey game in a way that rivaled the October 2017 Strip mass shooting, the deadliest in modern history. That event left at least 60 individuals deceased and many more injured.
At least three different individuals reached out to the police about the threats, which prompted the investigation. Detectives quickly tracked down DeSavio and arrested him before the game. The charges do not detail whether or not DeSavio was armed when he was arrested. As a result of his actions, he is currently facing a six-count indictment including charges of threatening an act of terrorism, burglary, and stalking.
Making Felony Threats of Violence: How to Defend Yourself
In the past, making an offhand comment about committing violence could be considered a distasteful joke, but today, that same comment could be taken as a criminal terroristic threat! This is especially true if you take actions that give off the impression that you're serious about carrying out your threats, including making them on multiple platforms.
Making terroristic threats in Nevada is a category B felony. Felony criminal charges carry lifelong repercussions, so it's paramount that you understand the severity of your situation if you're facing these charges. A Class B felony is punishable with 2-20 years in Nevada State Prison and up to $5,000 in fines.
Even after serving out these penalties, being a convicted felon will carry consequences in the outside world, too. You'll lose your right to vote, legally carry firearms, and run for public office.
There's also a great chance that you'll have to serve out a probationary period after getting released from prison. Being on probation means you'll have to regularly check in with a probation officer, submit to drug tests, maintain a job, and agree not to leave the area without informing your probation officer.
The only way to avoid all these consequences is to avoid a conviction altogether. To increase your chances of a more favorable legal outcome, it's important to secure a legal representative who will fight for you. Here at LV Criminal Defense, we'll help you better understand your charges, look at your potential defense options, and help you work out the best possible legal strategy in your situation.
Schedule a consultation with our team now to discuss your charges in more detail.
Las Vegas Criminal Lawyer: Wooldridge Law - LV Criminal Defense
Average rating:
0 reviews