Federal Criminal Defense Lawyer Explains Chemical Weapon Crimes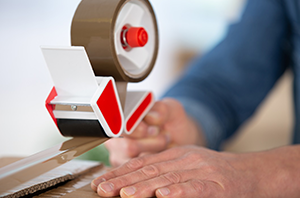 While most criminal conduct is made illegal under state law and punished in state court, there are certain offenses that are considered federal offenses.
Unlawful involvement with chemical weapons, for example, will typically result in prosecution by the federal government.
When you are charged with a federal offense, the states are very high. Penalties for federal crimes are usually much more serious and federal prosecutors have more resources available to conduct investigations and present evidence against you than many state prosecutors do. Further, not all defense attorneys have the knowledge or experience that is necessary to defend you in federal court.
You need to ensure that you are represented by the right federal criminal lawyer when you are accused of an offense involving chemical weapons so you can fight for your rights and maximize the chances of a favorable outcome. LV Criminal Defense is here and ready to help you.
Our legal team provides representation to defendants accused of federal offenses in California, Utah, Nevada, Arizona, and surrounding states. Give us a call to find out more about the ways in which we can help you to fight for your future after you have been charged with a federal offense related to chemical weapons.
Top Rated Criminal Lawyer
Nick Wooldridge has a long track record of representing clients accused of serious federal and state crimes in Nevada.
TOP RATED ON:
SUPER LAWYERS, AVVO, NATIONAL TRIAL LAWYERS
SCHEDULE A CONSULTATION NOW!
Federal Laws on Chemical Weapons Offenses
Federal laws that establish the crimes a defendant can be charged with for unlawful involvement with chemical weapons are found in 18 U.S. Code Chapter 11B. There are seven different statutes included within this chapter of the United States code. These include:
18 U.S. Code section 229: This statute explains the types of prohibited activities in connection with chemical weapons. According to the relevant statute, it is unlawful for any person to develop, produce, transfer, or acquire chemical weapons through any means. It is also unlawful to receive chemical weapons, stockpile them, use them, or threaten to use them. Finally, it is illegal to assist any other person to do any of these prohibited acts with chemical weapons, including transferring them, acquiring them, owning them, using them, or threatening to use them. The statute also carves out limited exceptions such as for departments and agencies of the United States and other exempted persons. The statute makes clear that the federal government has authority to prosecute chemical weapons offenses when prohibited conduct takes place in the United States; when a U.S. national engages in prohibited conduct outside of the U.S.; or when unlawful conduct is committed against U.S. nationals or against property owned or leased by the U.S. whether inside or outside of the country.
18 U.S. Code section 229A: This statute establishes penalties for violations of section 229. Any person who violates section 229 can be fined and imprisoned for any number of years that the judge deems necessary. If a violation occurs and someone dies as a result of the violation, then the defendant who committed the violation can be sentenced to death. The Attorney General can also bring a civil action and proof of a violation can result in a fine up to $100,000 for each violation. The burden of proof in civil cases is lower, so a penalty can be obtained if a violation can be proved by a preponderance of the evidence rather than beyond a reasonable doubt.
18 U.S. Code section 229B: This law sets forth the rules for criminal forfeiture of chemical weapons and establishes policies for the destruction of such weapons.
18 U.S. Code section 229C: This statute makes clear that none of the provisions within Chapter 11B prohibit any individual from owning self-defense devices such as chemical mace or pepper spray.
18 U.S. Code section 229D: This law gives the U.S. authority to go to civil court and to get an injunction, which is a court order, to prohibit someone from engaging in unlawful conduct under 229 or 229C. The U.S. can also get an injunction, or a court order to prohibit someone from preparing to engage in conduct prohibited in Chapter 11B or from soliciting others to engage in conduct prohibited by this chapter.
18 U.S. Code section 229E: This statute indicates that the Attorney General can request help from the Secretary of Defense to enforce the prohibitions on chemical weapons in emergency situations.
18 U.S. Code section 229F: This law defines what a chemical weapon means for purposes of all of the statutes within Chapter 11B. A chemical weapon is broadly defined to include toxic chemicals and their precursors except where the chemical is owned for a lawful purpose and the quantity is consistent with the amount needed for that lawful purpose. The definition of chemical weapon also includes munitions or devices designed to cause death or harm because of the toxic properties of the chemicals that the device is designed to release. Finally, any equipment designed for use in connection with employing munitions or devices that release chemical weapons are also unlawful. This statute also defines other important terms used throughout Chapter 11B, including chemical weapon convention; multicomponent chemical system; nation of the United States; person; and precursor.
Understanding the laws related to chemical weapons is important so you can understand the nature of the charges you are facing and make informed choices regarding how to respond to charges.

5 Star
30 reviews
Getting Help from a Federal Criminal Defense Lawyer
A federal criminal defense lawyer at LV Criminal Defense can provide personalized help in responding to charges related to chemical weapons. If you have been accused of violating any of the laws within Chapter 11B, our legal team is here and ready to provide the help and support that you need as you fight for your future.
We represent clients in Arizona, Utah, Nevada, California, and surrounding areas and we can help you to negotiate a plea deal or fight charges in court. To find out more about the help that we can offer you, give us a call today.
What Our Client are saying
When I initially met with Mr. Wooldridge, he took the opportunity to sit and go over my problem with me. He described details in my case which he found disturbing and explained why he I should have him on my side.
SHWEETHA IGNETIOUS
Criminal Defense Client
5
Contact Now