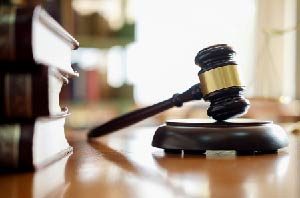 As the final hours of 2009 were running out on New Years' Eve, U.S. Supreme Court Chief Justice John Roberts issued the Chief Justice's Year-End Report on the Federal Judiciary, available here, a tradition begun by Chief Justice Warren Burger in 1970 to address the most critical needs of the federal judiciary. The Chief Justice has used the Year-End Report in the past to call for salary increases for federal judges. However, this year, the Report merely states that the federal courts are operating soundly, citing the hardships experienced by the nation in 2009.
The Appendix to the Report surveys the workload of the federal courts in 2009. It notes that the total number of cases filed in the Supreme Court decreased by about 6.1% from 2007 to 2008, however the Court hear more cases argued and issued more signed opinions in 2008 than 2007. Filings in the  Federal Circuit Courts of Appealss also declined 6% to 57,740, mostly due to a drop in appeals from the Board of Immigration Appeals.
The Year-End Report notes, however, that criminal case filings in federal district courts rose 8% to 76,655, and the number of defendants climbed 6% to 97,982, surpassing the previous record for the number of defendants, 92,714, set in 2003, and reached its highest level since 1932. Filings  relating to immigration, fraud, marijuana trafficking, and sex offenses increased. The number of mmigration cases and defendants reached record levels, as a result of illegal re-entries and visa or entry permit fraud. Most of the increase was in five federal districts near the southwestern border. The Report also observes that, as of September 30, 2009, the number of persons under post-conviction supervision was 124,183, an increase of 3% from the previous year. Supervised release cases and pretrial services cases also rose by several percent.