NRS 211.260 – Overview of Eligibility of Prisoners for Electronic Supervision and to Participate In Other Programs Such as Work Release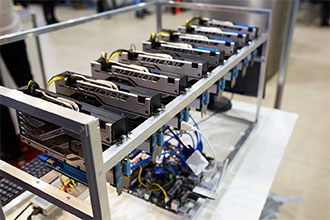 When a defendant is convicted of a crime, they are not always ordered to serve the entirety of their sentence in prison. The Nevada legislature passed a law that enables individuals to apply for electronic supervisor and for prisoners to participate in different programs, such as work release.
Eligibility for Programs
According to NRS 211.260, it is not necessary for you to be employed in order to qualify for a work release program or take part in an educational program to qualify for electronic supervision. The county commissioners Board and the leading body of an integrated city can organize needed arrangements to use the labor of the convicts who are committed to any prison within any county/ City/ Town in Nevada State. The establishment of the program is done by a sheriff, chief of police to release the convicts for prison for work or education.

For prisoners to be included in a program, a thorough screening of the prisoner is conducted until they found to be qualified for inclusion. Some of the screening areas these prisoners undergo before they are cleared are.
You are low risk and therefore not likely to commit an offence
You will be screened to check your history background whether your substance abuse is positive.
You will be checked whether you are sane enough to be accepted to the public
You will undergo perusal about the life you lived and whether you were involved with any gang.
You qualify to pay for the cost depending on your ability
You agree to follow the conditions of home confinement
You are not a threat to the community such as involving yourself with violent activities that may interfere with the peace of the community
Pursuant of NRS 211.250, you have a residential (living situation) that meets the general rules and specific conditions of electronic supervision.
Here is the specific language of NRS 211.120:
A sheriff, chief of police or town marshal may establish a program to release prisoners from his or her jail for work or education. The program must:
(a) Provide for thorough screening of prisoners for inclusion in the program;
(b) Be limited to prisoners who have been sentenced; and
Top Rated Criminal Lawyer
Nick Wooldridge has a long track record of representing clients accused of serious federal and state crimes in Nevada.
TOP RATED ON:
SUPER LAWYERS, AVVO, NATIONAL TRIAL LAWYERS
SCHEDULE A CONSULTATION NOW!
(c) Require that each prisoner who participates in the program reimburse the county, city or town in whole or in part, according to the prisoners ability to pay, for his or her room and board during the time the prisoner participates in the program.
The administrator of such a program must be, respectively, the sheriff, the chief of police, the town marshal or his or her designee.
Other Programs Prisoners are Eligible for Electronic Supervision are they Qualified to do under Nevada Law?
According to NRS 211.260, a prisoner who is electronically supervised is eligible for employment, work release, and educational programs upon the same conditions as a prisoner who is confined physically in a correctional institution.
Charged with a Crime? Take Action by Contacting LV Criminal Defense Today
If you or a loved one was arrested and charged with a crime in or around Las Vegas, you owe it to yourself to have a top-notch defense. The proverbial deck can be stacked against you when the state assigns your case to a seasoned prosecutor. This is why you need someone who will fight for you in court and help level the playing field. Contact our Las Vegas criminal defense law firm today to schedule a free, confidential case review.