NRS 212.030 thru 212.130 – Overview of the Penalties Associated with Inmates Who Escape from a Nevada Prison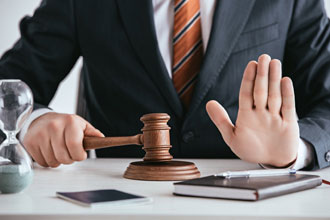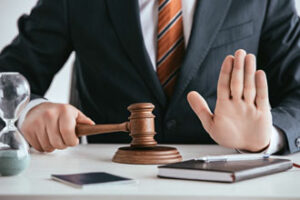 Prison escape attempts are not uncommon in the United States. In 2000, the Bureau of Justice Statistics reported that there were approximately 37.1 escapes per 10,000 prisoners. By 2013, the escape rate decreased to 12.7 escapes, according to the Christian Science Monitor.
If an inmate escapes from a Nevada correctional institution, there are a set of rules and regulations governing what to do and the penalties that can be levied when an escaped inmate is apprehended. These policies are set forth in NRS 212.030 thru 212.130.
What Constitutes an Attempted Escape?
An attempted escape occurs when any prisoner makes or possesses an item that is then used to try and circumvent detection and evade oversight in a correctional facility. For example, if an inmate is found to be in the possession of one of the following items, they could be charged with an escape attempt:
Picklock;
Key to an access point at the prison;
Wire cutters;
Bolt cutters;
Rope;
Digging instruments;
Ladder;
If the inmate is currently serving for a felony, they can be charged with a category B felony and sentenced to the Nevada State Prison for one to six years and face a possible fine of up to $5,000 for the attempted escape.  The inmate will be charged with a gross demeanor and sentenced to jail for six months to 364 days and  possibly fined if they're currently serving a sentence for a gross misdemeanor or misdemeanor.
Penalties for Those Who Aid and Abet an Inmate in an Escape Attempt
Any citizen who helps a prisoner escape or attempt an escape from jail or prison (whether they
follow through or not) will receive the charge and sentence the prisoner was arrested, charged,
committed, convicted, or sentenced for. 
Top Rated Criminal Lawyer
Nick Wooldridge has a long track record of representing clients accused of serious federal and state crimes in Nevada.
TOP RATED ON:
SUPER LAWYERS, AVVO, NATIONAL TRIAL LAWYERS
SCHEDULE A CONSULTATION NOW!
Concealing a Prisoner
If the citizen aids and abets a prisoner in by concealing him after he's escaped or while he is
escaping, the citizen will be charged with the charge, conviction, or sentence, the prisoner was.
Penalty for the Custodian
A person having custody of a prisoner will be charged with a category B felony if they willfully
allow their escape through actual assistance or by helping them plan the escape.
Penalty for the Ministerial Officer 
If a ministerial officer accepts any kind of money or other benefit to help a prisoner escape,
What Our Client are saying
When I initially met with Mr. Wooldridge, he took the opportunity to sit and go over my problem with me. He described details in my case which he found disturbing and explained why he I should have him on my side.
SHWEETHA IGNETIOUS
Criminal Defense Client
5
Contact Now
whether it's through planning or any physical assistance – even if the escape isn't attempted,
he'll be charged with a category B felony, sentenced with one to six years in prison, and possibly
fined for up to $10,000.
What Happens to Prisoner Who Manages to Escape?
First, a warrant will be issued for their arrest. Every county in Nevada will be alerted of the
warrant, as will federal law enforcement officials. Steps are also taken to alert local media
outlets in an effort to try and receive tips concerning the escaped inmate's location.
When an escaped inmate is apprehended, they can be imprisoned for a term equal to the part
of the time that's remaining from their original sentence.
Prisoners Who Escape or Attempt to Escape Will Have Additional Penalties Imposed
If the inmate was arrested for, charged with, imprisoned for, or serving a sentence for a felony, they will be charged with a category B felony and sentenced with an additional two to twenty years and up to a possible $20,000 depending on whether they used a dangerous weapon during the course of their escape.
If they were arrested for, charged with, imprisoned for, or serving a sentence for a misdemeanor or gross misdemeanor, they can be charged with a gross misdemeanor or category B felony and sentenced from six months in jail yo six years in prison and fined up to $5,000 depending on whether they used a dangerous weapon.
Who Pays for the Return and Prosecution of an Inmate Who Escaped?
The State Board of Examiners will review the information regarding the prisoner's escape. If the prisoner escaped because the Director or other Department of Corrections officer was careless or incompetent, the city, county, or other local government that is in charge of the facility must pay the expenses for the recapture, return, and prosecution of any prisoner that escapes. However, if the escape is not due to incompetence or carelessness, they will rule that the State must pay the expenses out of the Statutory Contingency Account. The same goes for the prosecution of anyone involved in aiding or abetting the escape of the prisoner.
Have You Been Charged with a Crime? Take Action and Contact an Experienced Las Vegas Criminal Defense Lawyer
If you or a loved one has been charged with a crime in Las Vegas, now is the time to take action by contacting an experienced, skilled and respected criminal defense attorney in Las Vegas.  This is why it makes sense to reach out to LV Criminal Defense. Our talented legal team is ready to assist you in your time of need. We stand ready to take on the tough cases in both state and federal courts in Nevada. Contact our firm today by calling 702-623-6362 to schedule a confidential, no-cost case review.